By Karen Fernandez
A sag, a bag, a wrinkle, a line. If you see more and more of these age-revealing imperfections on your skin, that means the fight for anti aging has begun. No need to panic though. Skin clinics are offering the latest medical technologies to bring back your youthful skin. Although they can be a bit pricey. Another alternative is to beat skin-aging from the comfort of your home with easy fixes.
If the second option is more your speed, then get ready –we're going in!
LOOSE SKIN ON YOUR NECK can be quite unsightly. But it's nothing a good moisturizer can't fix. A moisturizer that contains peptides to stimulate collagen production can improve your skin's texture and soften vertical lines with regular use. You can wear shirts with high necklines or necklaces for a cover-up, too. It's a lot cheaper than Fraxel laser treatments or Botox.
SPOTS ON YOUR HANDS can look like a sign of age or a simple case of sun damage. Either way, they make you look old. Spots are caused by a loss of collagen in your skin, making your veins stand out more. You can go for a photodynamic therapy, or you can just protect your hands with a sunscreen and a moisturizer. Wearing pale nail polish will also keep the attention away from your hands.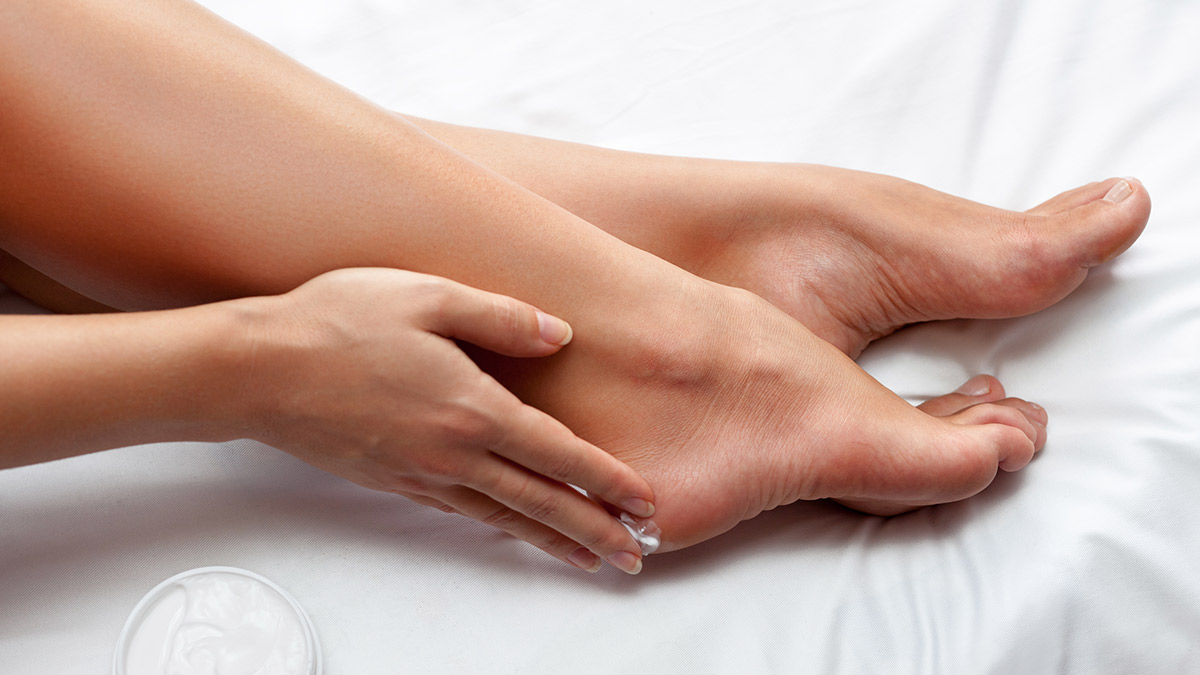 CRACKS AND CALLUSES ON YOUR FEET appear when friction meets dry skin. Moisturize your feet daily at bedtime. And do shop for more comfortable shoes. Another way to get rid of painful bunions are with Cortizone injections. Although they might not be as comfortable.
WRINKLED KNEES AND ELBOWS can come from lax skin. Soothe them with rehydration. Exfoliate your elbows. And distract from your wrinkly knees by giving your legs a glowing look from a tinted moisturizer. You can also get skin tightening injections as well as a knee lift. But signing up for a yoga class may be better.
FINE LINES AND WRINKLES ON YOUR FACE appear with a combination of repeated muscle motions such as laughing, and the loss of collagen which reduces your skin volume. Botoc, fillers, and lasers can work like a charm on these creases. A more practical solution, however, is to add antioxidants, sunscreen, and retinoids to your skin care routine.
Another valuable addition to your skin care routine would be REVEAL Age-Defying Formula. An all-natural supplement complete with Collagen, Hyaluronic acid, Glutathione, Resveratrol, Vitamin C, Alpha Lipoic Acid, and 16 other effective organic ingredients. It's anti-aging, whitening, anti-wrinkling, moisturizing. Know more about REVEAL and the all-natural, all-practical secret weapons to anti-aging when you click here: https://primelifewellness.co/ph/product-category/products/