By Karen Fernandez
First off, do not be alarmed. All that snapping, crackling, and popping you hear your body make when you twist, bend, and squat is actually quite normal. It comes with age, and it happens to everyone. And while it makes you think of an old, decrepit haunted house on the verge of collapse –nope, you're far from that.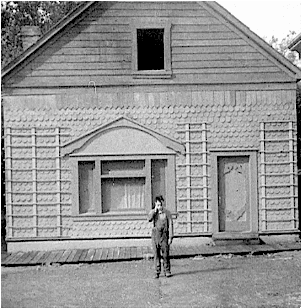 Now, let me introduce you to a medical term called Crepitus. It simply means 'creaking of the joint', a typical physiologic condition of the aging joint. You want to know how Crepitus crept into your life with a resounding fanfare? Well, imagine this. The ends of your bones are covered with smooth, capsule-like articular cartilages. These capsules are filled with fluid that protects your bones and keeps your muscles lubricated. They're kind of like water cushions that silently glide over each other whenever you move.
But, over time, these soft tissues wear away, creating rough areas. This time around, when they rub against each other, they produce a grinding, crunching sound. Unfortunately, these sounds also produce that little panic button that goes off in your head.
Honestly though, as long as there's no pain or swelling that comes with these joint noises, then that's just what they are. Noise. But if you want to do away with this aural distraction, you'll be glad to know that Crepitus is pretty preventable –even reversible– with a few changes in your lifestyle choices.
   MOVE. Believe it or not, there is such a thing as Sitting-induced Crepitus. In this modern world where the sedentary life is most common, the brunt goes to joints. Like a machine that hasn't been used for a while, your joints can get a bit rusty without daily mobility. Low-impact exercises, like walking, can strengthen your muscles –turning them into stronger shock absorbers for your joints and bones.

   STRETCH. A daily stretch can go a long way, too. Including flexibility-focused activities, like Pilates and yoga, in your routine can keep your joints lubricated and muscles conditioned. Going back to that machine metaphor, if you're joints are 'well-oiled', expect no creaking.

   STAY FIT. Joint health depends largely on your overall health as well. So keeping to a healthy diet and maintaining a good body weight means taking the pressure off your joints. Besides, at this age, we should all be eating healthy, right?
4.  Last but definitely not the least, take JointAID. This is a 100% natural joint health supplement that can protect your muscle and joint tissues as well as repair them. By boosting your flexibility, it also prevents joint friction and thinning. JointAID can take you back to the good old days when moving never came with creaking.
So, are you ready to change your lifestyle for a little joint peace and quiet? Great! Let's get you started by learning more about your joints.